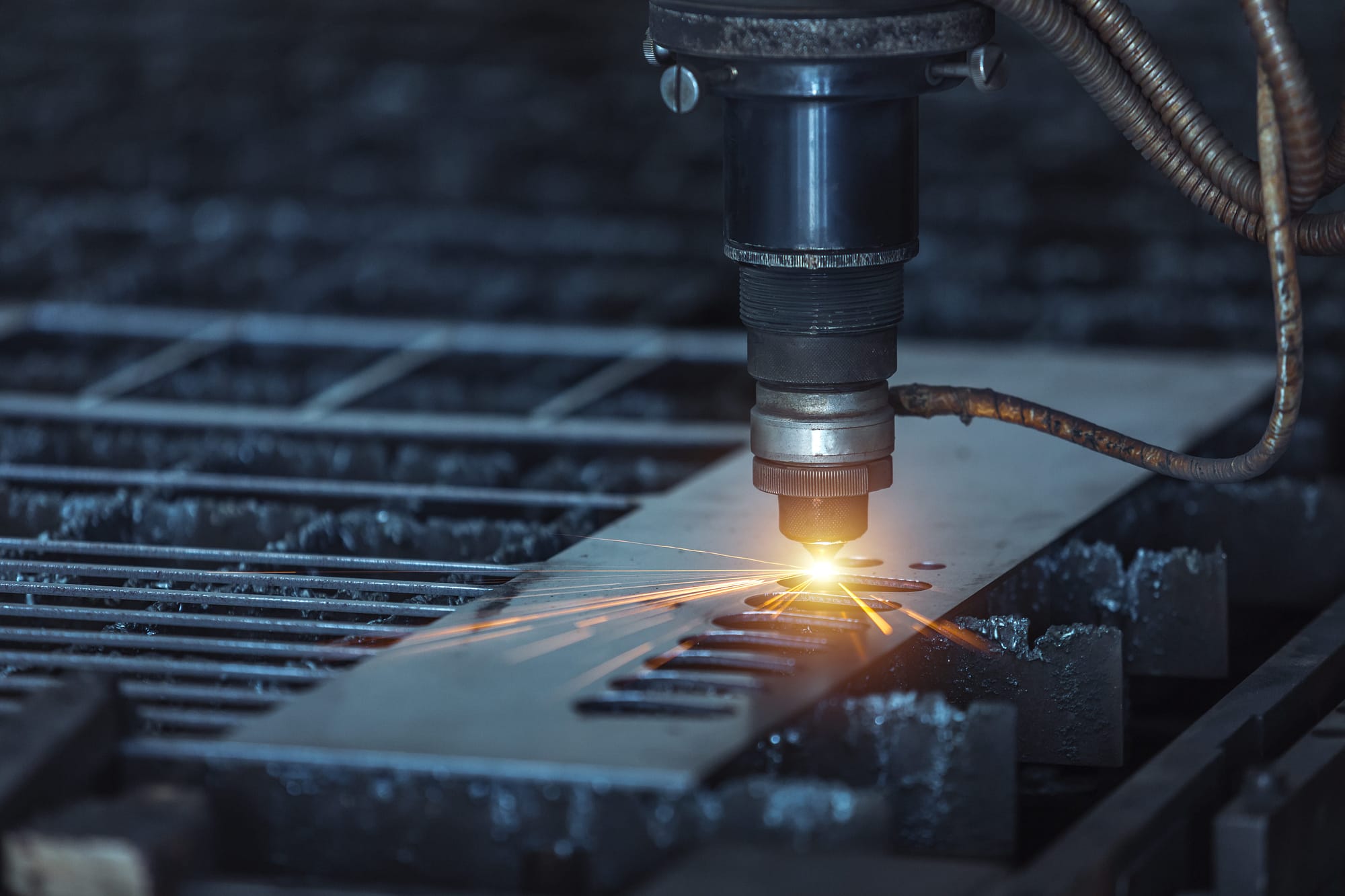 As manufacturing automation continues to rise in popularity, metal processing services are more reliable and affordable than ever. In fact, many companies across the industry are beginning to incorporate automated controllers and machine learning systems into their manufacturing facilities.
This is allowing to quickly and easily completing key tasks, such as monitoring and adjusting pressure, temperature, and other elements during critical metal processing activities. This results in greater accuracy and precision, ensuring superior reliability. Plus, since processing errors are no longer a risk, no time is wasted remedying mistakes or recalibrating — ultimately saving money and time for our customers, as well.
Automatic Welding

Automated seam welding is unique in that it applies the MIG (metal inert gas) welding process in a precise, automated setting in order to create full-penetration seams. Automatic welding can be done for a wide range of common materials, including aluminum, carbon steel, and stainless steel. The process creates airtight joints very quickly, allowing for quicker, streamlined production.
This welding process offers many other advantages, as well. First, it's airtight, and provides a high level of accuracy, ensuring that the weld is both reliable and precise. It's also very versatile, and can be used to manufacture both single-seam and parallel-seam welds for cones, boxes, and flat sheets. And since automatic welding can be performed at high speeds, we can complete large runs with very quick turnarounds to fulfill customers' exact needs.
This type of automated welding is ideal for roll-formed, strip, and flat sheet metals. can employ automated seam welding for several different types of metal, including stainless steel, aluminum, steel, copper, Inconel®, titanium, and brass. Automated seal welding is ideal for joining both similar and dissimilar metals.
CNC Spinning

Computer numerical control (CNC) spinning is a metal spinning process often used for high-quantity production runs. In these applications, CNC spinning allows for better consistency than traditional processes, such as hand spinning. And because the CNC method makes use of a mechanized motor, it can be used for materials that are less malleable and more difficult to spin.
CNC spinning can be employed for a wide range of metals — including copper, brass, stainless steel, carbon steel aluminum, and titanium — to produce welds for various industries, including the decorative, architectural, medical, and aerospace sectors.
Allowing for high-volume runs with great precision, CNC spinning offers numerous benefits. First, the use of an automated machine ensures higher accuracy, as success isn't dependent on operator accuracy. Through sophisticated programming, we're able to ensure that the spinning motion is correct and completely repeatable throughout the entire run. In fact, because the work envelope of the spinning lathes is so consistent, we can program our CNC spinning machines to create thousands of copies — that are more or less identical — from just a single form.
CNC can produce a wide range of shapes including bell-shaped, spherical, and tubular forms, which we can design and manufacture very quickly. CNC spinners also have very short lead times, meaning we can easily switch to new jobs after completing a run; all we have to do is change the form and program. In addition, CNC spinners can operate continuously, 24 hours a day, 7 days a week. And since CNC spinning allows for rapid production rates, it's very effective for prototype creation — especially compared to traditional machining methods, such as stamping.
Not only are CNC spinners very time-effective, they're also much more cost-efficient than many other machining processes. These cost savings are a direct result of the shorter lead times and highly effective use of materials; CNC spinners produce minimal waste and have very low upfront tooling costs, especially compared to those of deep drawn stamping or metal pressing processes.
Automatic Polishing (Surface Finishing)

Automatic polishing utilizes programmed robots to complete critical surface finishing tasks. Our automatic polishing systems can provide a range of different finish options, and we make frequent use of automatic polishing, in particular, for various applications — including assemblies, decorative items, recreational products, and threads. Whether clients require a rough or fine finish, automatic polishing can be done on almost any metal, including stainless steel, steel, copper, brass, bronze, and aluminum.
As with automatic welding and CNC spinning, automatic polishing offers several unique benefits, including major cost and time savings for our customers. Because our automated polishing systems reduce the need for manual labor, clients save significantly on labor costs. Plus, automatic polishing can be completed in half the time as manual polishing — putting finished products into clients' hands much more quickly.
POSTED ON